Get ready friends and fraggers: Quake Champions' April update is here! This update brings a host of refinements to the game, including additional content in the form of a new playable Champion, map and weapon!
New Champion – Strogg & Peeker
Half military-grade metal, half decaying flesh, all rage - the primary enemy of Quake II and Quake 4 is back! Players can now enter the Arena as Strogg and his trusty, controllable drone sidekick Peeker!
New Map – Awoken
Navigate a labyrinth of ruins in the tropical mists of Awoken! This vine-entrenched arena is playable in Deathmatch, Team Deathmatch, Duel, 2v2, and Instagib modes.
New Weapon – Plasma Gun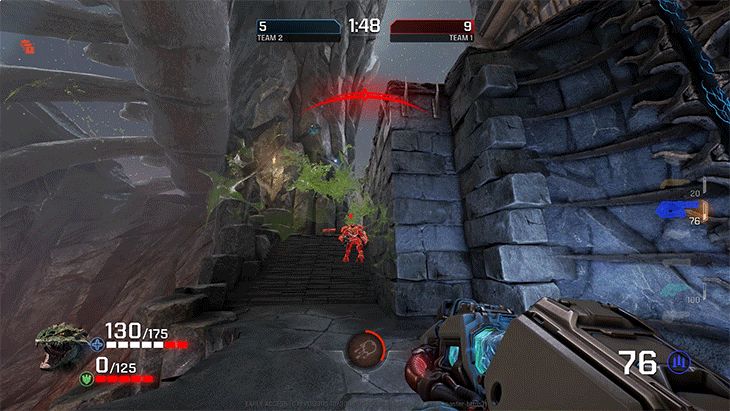 A blast from the past, the Plasma Gun from Quake III Arena finds a new home in Quake Champions! This high-powered cannon transforms unwitting foes into unwitting goo with bursts of pure energy!
Free Stuff!
As Quake Champions continues to grow and evolve in Early Access, we'd like to give a shout-out to all the players participating in the program helping make the game faster, stronger and better than ever.
That's why, we're giving players three free Chests and an Infantry armor set for Ranger – complete with all its attachments – just by logging in!
Don't dawdle, though – this free offer expires on Friday, May 11!
Well, what are you waiting for? Log into Quake Champions today and take a Peeker at the latest content awaiting you in the Arena!